The best football game in history
What are the best football games in history? In this article we step out of the standard pattern of the page to talk about the best Bad news for lovers of our life, able to leave you stuck for hours playing your favorite game.
Now that they are fashionable sports that have even become a job, We remember some of the best football game that you've probably ever played in your life.
The best football games in history
FIFA franchise of EA Sports
Since his departure in 1994 to our time, EA Sports are launching their franchise out for the best consoles of the time 1994 and today is the sales leader. He had its dark years where he was overtaken by the franchise Pro Evolution Soccer, the other footballing giant video games.
Pro Evolution Soccer
Iss since leaving the franchise Konami Pro was undisputed market leader. With innovative gameplay and realism that FIFA did not reach. Then they left something behind and FIFA will eat the ground for several seasons. Even so, is the other giant football game consoles.
PC Football
The manager par excellence of football video games. With a loose simulator but an amazing manager, Few say they have not spent hours and hours of play to a format in the late 90's stood out as the best manager in the world simulator. Too bad the company that produced the series went bankrupt and could no longer take flight. the 2001 was the last one took Dinamic. One of the best games of football history.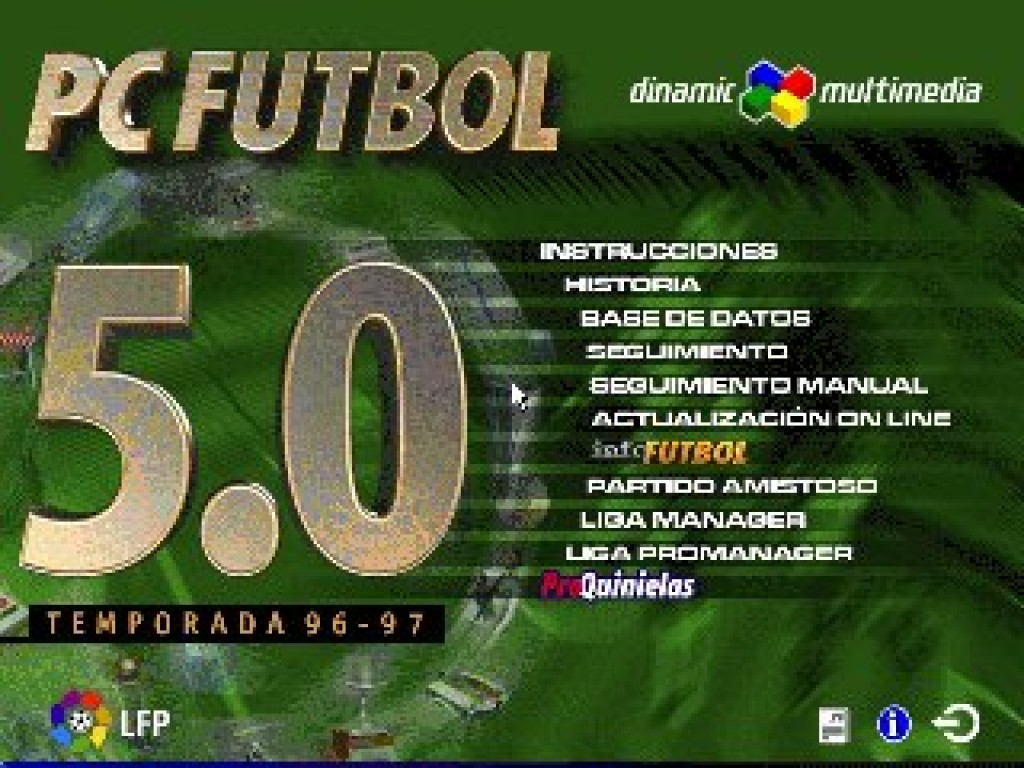 Soccerbrawl
It consisted of a futuristic world, where footballers were handing out cakes robots and lasers as right and left you were trying to score the goal with the special shot of each player. A simple game, but full of romance hitching during summer afternoons and evenings in recreational shift.
Superside Kicks
Great football game ahead of its time where you could emulate your idols in the World by Chilean spectacular. Like all games of that time had his own trick to score the goal that always came repetitively.
Kick Off
One of the most innovated when the first version came out in the late 80. His arrival changed the way to play football simulators had seen before. Hours and hours of play on an old Amstrand or in a Spectrum. For very veterans.
Italy 90
One of the most classic football games old console 16 Bit, Megadrive. Here we could see 22 heads from the air and there was always a trick to dial shot on lateral center. One of the great classics of the genre certainly.
we make special mention to Emilio Butragueno, 80's video game where 21 brunettes and a blonde head moved on a green screen belonging to a CPC Amstrand 64 K. The blonde was the mythical vulture. Definitely a classic childhood of many.
Video