Iker Casillas, in the history of Spanish football
They say nothing is forever, that nothing is eternal. They say that nothing survives the passage of time, that everything comes to an end. What seems eternal, sooner or later fades. maybe, in football this is accentuated even more. Stories of players, whose life remains linked to a computer and a shield, always they find their sunset. Sometimes, parting is sweet, but in others it is bitter. Iker Casillas leaves Madrid, He hated by some and admired by many.
He arrived with only 9 years. With the illusion of a child, Iker donned the jersey for the first time carrying that shield, a shield that would become his heart. I dreamed that over time will lead to the top: defend the goal of the club he loved. Thanks to their efforts, their faith and, especially, his work, fate would provide that opportunity so and so desired.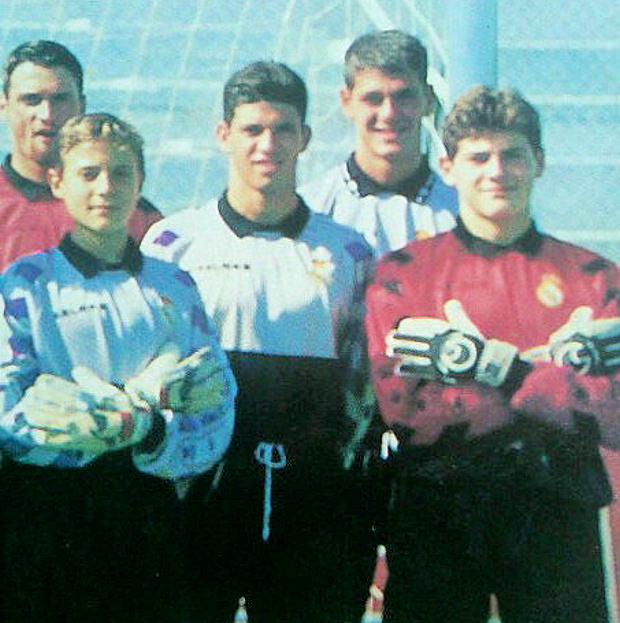 San Mames, Cathedral soccer, It became the ideal stage for the birth of the best goalkeeper in the world. That 12 September became an unforgettable date for Casillas, the madridismo, and for football in general. On the old and struggled lawn Bilbao, Iker guarded first goal of the Real Madrid first team.
It has already happened since then, 16 years specifically. Sixteen seasons in which Iker Casillas has been hailed as the best goalkeeper of Madrid, and Spanish football. Throughout all this time, We have been fortunate to witness stops all colors, many of them, even, were beyond imagination. Stops that have served to win everything there and for, both at club level and at the level of selection. Stops have enlarged his legend, and his team.
The last years of his career have been difficult, yes. Nonetheless, Casillas has remained true to its principles, and he tried to give everything for the Real Madrid and the Spanish national team. His dream was to retire at home, at the Santiago Bernabeu, under the heat of his true love, that both have chanted his name and has wrapped him in good times and bad. Finally, It has not been.
The Saint", as they call him, He is packing and march to Oporto. Portugal will be privileged to continue to enjoy the many miracles that are sure to remain to do Iker under the sticks.
Unfortunately, football live the present and his memory is short, although the memory of the greatest ever in history remains alive and we love this wonderful sport. Your, Iker Casillas, You are a symbol of Real Madrid, from Spain, and all the football. your deeds, which occurred in the past and those yet to come, they never fall into oblivion.
By last, only say, in this case writing, One last word: THANK YOU. Thanks for sharing so many joys. Thanks for making us see the beauty of football that takes place near the goal line. Thank you for teaching us to believe that the impossible is possible. Definitely, THANKS A LOT, Iker.