Ten curiosities of the history of the Spanish League (III)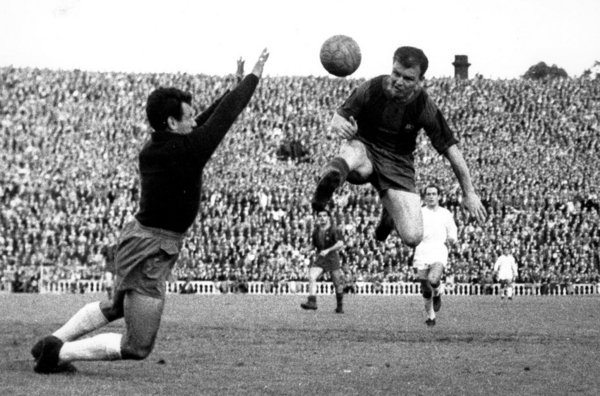 The 10 February 1929 the first football match was played in the history of the League. It happened in the field of Sarrià, where Espanyol, He beats 3-2 Real Union Irun on the first day of the National League Championship season 1928-1929 curiously he began to be played in February for the discrepancy about the teams that were involved. The author of the first goal fue Espanyol José Prats Pitus, man who will be remembered for that fact. Here we have ten curiosities of the history of the Spanish League, part II.
1-Miquel Soler twenty seasons was the longest Spanish militated in First Division. It was in Espanyol, FC Barcelona, Real Madrid, At. Madrid, Real Zaragoza, Mallorca, Sevilla. Followed by 19 seasons in the same team, Agustin Gainza Athletic de Bilbao between 1940 Y 1959. Iribar and were Sanchis 18 Courses wearing the same shirt.
2-Seven goals has been the record set by the same player in one game. whisk in 1930-31 and Kubala in 1951-52.
3-The oldest player to debut was Lowe, what with 48 years and 226 days jumped onto the pitch to play a Real Sociedad-Valencia.
4-Forty years and 138 days was the scorer with older, it was a classic like Donato.
5-Zubizarreta is the goalkeeper who has played more games in league history. Juice 622 for the 550 Raul or 543 Eusebio Sacristan.
6- The youngest debutant was Samson, who with 15 years and 255 days debuted with Celta in 1939.
7-Sporting Gijon got to jump 24 games without scoring a victory in the late 90.
8- Atletico Madrid was unbeaten for 13 parties in the campaign 1990-91.
9- Logroñés finished the season 1994-95 with 15 goals. It relegated.
10– The most goals conceded in history was the Lleida, which received 134 Campaign goals 1950-51.