the plane he was traveling Emiliano Sala disappears, scorer in Ligue 1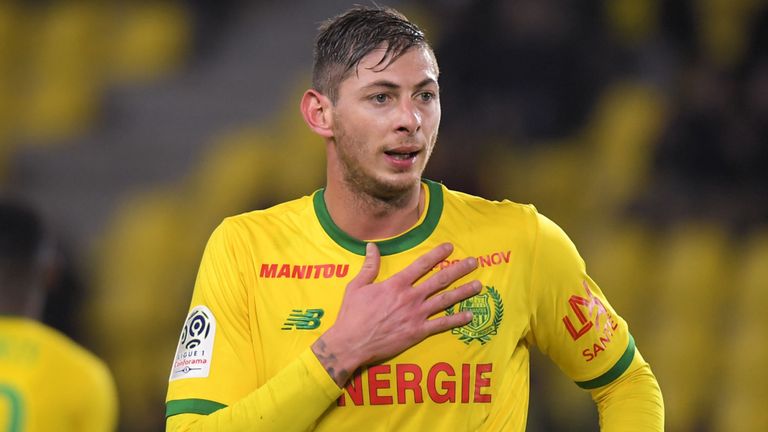 Emiliano Sala scorer in Ligue 1 French recently signed for Cardiff City, traveling in a private flight between Nantes and Cardiff has disappeared over the English Channel. The flight should have arrived in the Welsh city of Cardiff on 21.00 Monday hours 21 of January of 2019, but he lost contact with air traffic controllers and never reached its final destination. After the passing hours, the news coming are not very hopeful.
No trace of the plane in the first 24 hours. It fears the worst
The authorities of the island of Guernsey, in the English Channel, They decided to suspend the search for the aircraft until Wednesday 23 of January of 2019 because of darkness after failing to find any trace of the plane. Unfortunately time is running against Sala and the crew of the aircraft."We have not found any evidence of people aboard. and amerizaron, survival options are at this point, Unfortunately, scarce", local police said on their official account of the social network Twitter.
two helicopters, two aircraft and a lifeboat combed the area looking for any traces and with the passing hours, survival options are becoming scarcer. "If the aircraft fell, party would, in which case there is no hope. If splashdown, would have a minimal chance. You can survive a ditching if you are prepared and if the conditions are good. However, It is very difficult when it is dark. In addition the water temperature is very cold, if they were in the water, the cold would have now seriously affected" explainedJohn Fitzgerald, agency responsible for maritime distress Channel Islands Airsearch
Cardiff City I had to sign for Nantes 15 million pounds
Sala had become the surprising scorer in Ligue 1 French after scoring 13 goals in 21 parties. This prompted the Cardiff pay for the number of 15 million pounds to take him to play Premier League. Apparently, the player had traveled to Nantes to bid farewell to the club and his companions and returned on the way to their new destination when the plane disappeared.
the plane over the English Channel is sought
The trace of the aircraft he was traveling Emiliano Sala is lost on the island of Alderney whose control tower have recorded the last communication from the plane.
Cardiff City and Nantes very concerned about the situation
From the Welsh club are very concerned about the situation and the disappearance of the aircraft he was traveling his already new player. While President of Nantes, Waldemar Kita said the average 'CNews' what"I hope we find him again. I just wanted to say goodbye to his friends, what is normal".