Who has been the best coach in the history of Mexico?
Who has been the best coach in the history of Mexico? With the departure of Piojo Herrera through the back door after proclaiming Mexico champion of the Gold Cup 2015, the debate on the new tenant of the Mexican bench is open. In a country where football is almost a matter of state, the position of selector is a very guarded figure, always in the spotlight.
Ignacio Trelles it's with 106 the coach who directed the Tri most games. The Mexican coach, a benchmark in soccer in the Aztec country, was the Mexican coach in five different stages in the decade of the 50, the 60, the 70 and the 90. He was the Mexican coach in the World Cup 1962 Y 1966. Under his direction, Mexico managed to win its first match in a World Cup and won 1 CONCACAF Cup and 1 NAFC Cup.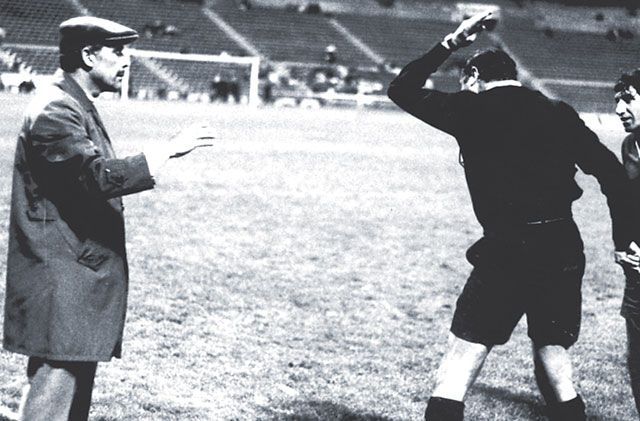 Bora Milutinovic headed to Mexico in 104 matches. Serbian, Globetrotter takes a whole lot you decades in this training and picked up the reins 9 selections. Mexican in two stages different in 80 and the 90. The first one between 1983 Y 1986, where he was the coach at the World Cup held in the Aztec country and the second between 1995 Y 1997 where he managed to win the Gold Cup and qualify for Mexico for the World Cup 1998.
Ricardo La Volpe he was 71 games on the bench of Mexico. Argentina was the coach of the Mexican national team between 2002 Y 2006 directing the Aztec table 2 gold Cup (2003 Y 2005), Athens Olympics (2004), Confederations Cup 2005 and the World Cup in Germany 2006. He won the Gold Cup 2003 with Mexico.
Manuel Laponte Mexico coach was in 67 matches. It was in two stages between 1990 Y 1991 and between 1998 and the 2000. He won the Gold Cup 1998 and the Confederations Cup 1999.
Javier Aguirre was the coach of Mexico in 59 parties in two different stages. Basque was the coach at the World Cup 2002 in Korea and Japan and South Africa 2010. Under his leadership Mexico won the Gold Cup 2009.
These five were the coaches with more games targeted to Mexico. There were others who also were many parties, who won titles (especially the Gold Cup) and many others who had a fleeting passage 1 O 2 parties but what do you think was the best Mexican coach history? Vote in our poll.
Loading ...