Best Chilean footballers playing in Europe
Who are the best Chilean soccer players who play in Europe?. Chile, It is a country that lives intensely football, as a matter beyond a sport. In addition to this, his players, They have grown in recent years as improving the level of the national team and all Chilean football in general. How the highlights in the world of football played in Europe, in Colgados we thought that these are the best Chilean soccer players playing in the old continent.
Arturo vidal
The Juventus midfielder is arguably the most quality player of this generation of Chilean players. King Arthur, Colo-Colo came to play in the Bayer Leverkusen from where came to Juve. He is a top player in position.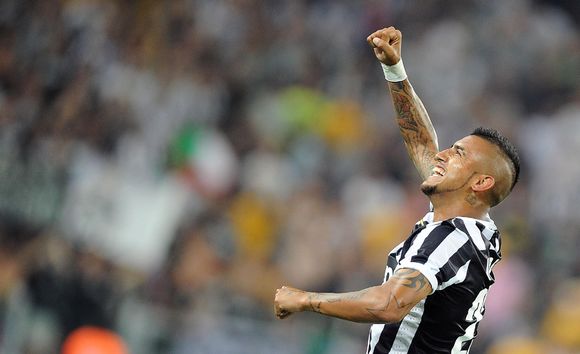 Alexis Sanchez
The fast and skillful Chilean winger is one of those world class players. He came to Italy to play for Udinese after passing through two of the greats of South American football, River Plate of Argentina and Chile's Colo-Colo. Then came his spell at Barcelona and his move to Arsenal. The "Wonder child" It is one of the best players in his position.
Claudio Bravo
The goalkeeper of the Chilean national team carries behind a good race in Europe since arriving from Real Sociedad also of Colo-Colo, club where many European clubs look to strengthen their squads. Barcelona goalkeeper takes several years to be one of the best in the Spanish League.
Gary Medel
Pitbull Chile is one of those players who stand out as being wholehearted, claw and courage. Always to the limit in all his actions, It is a very intense player. He began his career in the Chilean soccer where he played at the Catholic University and then move to Argentine soccer and defend the jersey of Boca Juniors. Sevilla discovered after two good seasons in the Pizjuán, He was transferred to Cardiff City. He currently serves on a downward Inter.
David Pizarro
The veteran player Fiorentina is one of the classics of Italian football after more than 15 Calcium seasons where he has played for other teams like Udinese, Inter and Roma. He also played for Manchester City in the Premier and the Wanderers and Universidad de Chile in the league in his country.
Fabian Orellana
Orellana takes several seasons in Spanish football where he arrived from Udinese, Connoisseur Club Chilean market. The Italian club was ceded to the Spanish Granada with whom she has an almost filial link. Finally, the Andalusian took ownership rights ended up being sold to Celtic where triumphs. He also had a step by Xerez. It is a fast and skillful player.
Mauritius
The Chilean side was another player who came to Europe in the hands of Udinese where he played five seasons. Juventus noticed him and signed. After two not very good years in Turin he was loaned to QPR in the Premier. It's another set of the Chilean national team.
Nicolas Castillo
This is one of the pearls of Chilean soccer. The young striker born in 1993 It was one of the last to arrive to European football after being discovered by the Belgian Bruges when he played at the Catholic University. And you talk about it a while ago in Colgados.
jack Silva
Versatile player who can fit in midfield and even in defense, the "Cat" as they call took a step by the Spanish League where he played in the ranks of Osasuna. After a stint as pinko, He signed by Brujas de Castillo. Before he had played at the Catholic University. It is rumored to return to the League to play in the Levant.
Other players worthy of mention:
Marcelo Diaz, Gonzalo Jara, Carlos Carmona, Mauricio Pinilla and Matías Fernández.
It may interest you:
-The best Colombian players who play in Europe
-Chilean players around the world
-The biggest farce of football history