Borussia Dortmund: Bayern Munich Mario Götze tab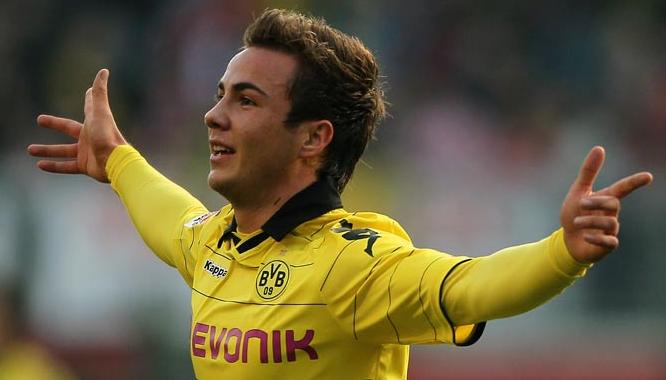 El Bayern de Munich se hace con los servicios de Mario Götze. El Borussia Dortmund y el Bayern de Munich han hecho oficial el fichaje del jugador. El centrocampista alemán jugará en el club bávaro la próxima temporada. La noticia llega un día antes de la semifinal que el conjunto alemán debe disputar ante el Real Madrid, algo que sorprende pues ambos clubs alemanes se encuentran inmersos en plena competición europea y ambos se juegan el pase a la final de la UEFA Champions League.
El Bayern de Munich pagará la cláusula del jugador que esta estipulada en 37 millions of euros. Meanwhile, el centrocampista de 20 years, verá aumentada su ficha que pasará de 2,5 million to 7 millions of euros, lo que le convertirá en el fichaje más caro de un futbolista alemán.
El Borussia, ha expresado su decepción ante la noticia mediante un comunicado oficial. "Obviamente estamos decepcionados, pero queremos señalar que tanto Mario como su agente se han comportado en conformidad con el contrato".
Además el comunicado pide que los aficionados "presten su apoyo incondicional al equipo y a Götze" a pesar de la noticia, dada la importancia del desafío que afronta el equipo en este final de temporada y que viene a culminar el trabajo de varios años.