Borussia Dortmund: Bayern Munich Mario Götze tab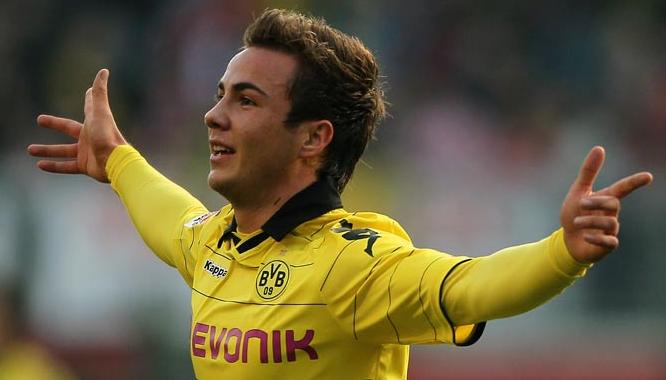 Bayern Munich secures the services of Mario Götze. Borussia Dortmund and Bayern Munich have made the player's signing official. The German midfielder will play for the Bavarian club next season. The news comes a day before the semifinal that the German team must play against Real Madrid, something that surprises because both German clubs are immersed in full European competition and both play their way to the final of the UEFA Champions League.
Bayern Munich will pay the player clause that is stipulated in 37 millions of euros. Meanwhile, the midfielder of 20 years, You will see your token increased, which will go from 2,5 million to 7 millions of euros, which will make him the most expensive signing of a German footballer.
Borussia, has expressed disappointment at the news through an official statement. "We are obviously disappointed, but we want to point out that both Mario and his agent have behaved in accordance with the contract".
In addition, the statement asks that fans "give their unconditional support to the team and Götze" despite the news., given the importance of the challenge that the team faces at this end of the season and that comes to culminate the work of several years.