Precedents of the Spain-Chile in the history of the World Cup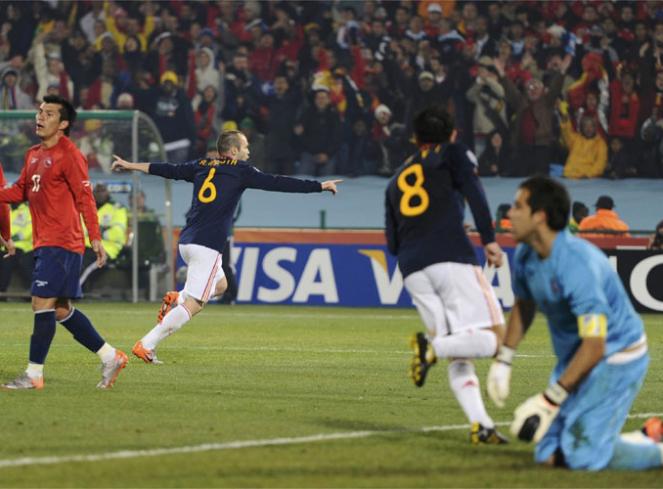 Spain-Chile, of mourning "rojas". The debate, Video included, about who is the authentic and original carrier of the Kingdom moniker to the painful defeat men thrashed De Forest against the Netherlands, the party is presented as the last chance of the still reigning champions of the world to continue in the World Cup in Brazil 2014. Who was going to say before you start the finals. So in Colgados, we recall precedents between Spain and Chile in World Cup history. It will be the third time.
Red South America to understand, It comes after winning the Cinderella of the group, the selection of Australia and eager to finish sink the Spanish hopes, more so after the controversial debate over who is the true red. The funny thing is that the situation is not new. Spain and Chile as we have said at the beginning, They have met twice in the history of the World Cup. One was in South Africa 2010 where Spanish, They came in a very similar situation, risking their all out in a game of life and death.
In that game, full of tension and competitiveness, European Red, the party led by 1 goal to 2 thanks in large half a miraculous goal from David Villa from outside the area with Claudio Bravo out of his goal. Interestingly four years later, both protagonists could agree on the green. South Africa, both teams finally passed as first and second and final group already they know when Iker Casillas lifted the World Cup on South African sky. This time everything indicates that it can only go one of two after the tremendous thrashing inflicted by the Dutch over the Spanish team.
The other precedent, curiously it was also in a World Cup in Brazil but in the case of 1950, make 64 years. On that occasion, Spain also won the match, after beating 2-0 Chileans. History certainly favors the Spaniards but Chile, vendetta comes forward in a match that promises to be high voltage. Spain-Chile, Who will win?, near midnight Wednesday to Thursday in Spain will know.