The decline of Argentine football
any time passed was better. Who has not ever heard this phrase? Well that lament could apply to Argentine football does not seem to live their best. Figures no shortage. You look, Omen, Of Maria, Higuain, Messi, of course, Argentina has players to give and take but equipment selection level or fail, and they do also resoundingly.
The most obvious case is that of the national team. Argentina does not reach a World Cup semi-final since 1990, when he reached the front runner with Maradona. Bad luck, the bad game, there have been several factors that have prevented seeing a strong Argentina in recent World. Even America's Cup has been a comfort. Not won since the distant 1993. And at the Olympics, in London, He not even qualified.
For clubs the thing does not go much better. Never an Argentine team won the Mundialito of clubs and must go back to 2003 to find a team Libertadores champion Argentina (Boca Juniors Palermo and Riquelme). League loses interest acrecentados steps and young promises not jut as much as before. Yes, out front, but media costs defenses or capture them forever at the highest level.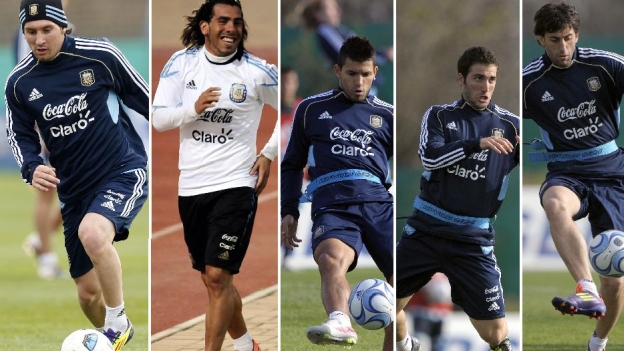 In the last four years, Libertadores was only thing Brazil and Boca, again, He was able to sneak in a final at that time. In the South American Cup Winners' Cup, They are now five years where no Argentine team relishes the sweetness of success. Bad omens for football to also splashes the crisis and lack of resources, not violence, sometimes too crowded in the sports venues.
Possibly, World represents the opportunity of change of pace and trend. A full unparalleled attack goal is the best guarantee, but also the worst threats. Argentina has become accustomed to living individualities and football is group, Union. Something that seems forgotten by those latitudes. The results so say.